Blissliving "Amanda" Duvet Set
Apr 13, 2011 Author: Erin | Filed under:
Home Improvement
,
Shopaholic
Tags:
amanda
,
bedding
,
bedroom
,
blissliving
,
duvet
,
purple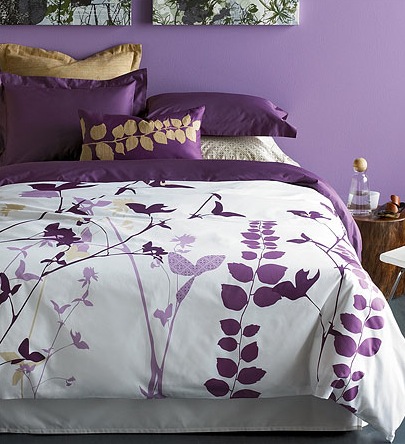 Rue La La got me again. I simply couldn't help myself. I haven't had a set of bedding that made me feel like a fairy princess in years, and the Amanda Duvet from Blissliving is seriously pretty pretty princess purple and I love it. I can't wait to re-do our bedroom in shades of purple! Thankfully CK is a very easygoing boyfriend. I could probably festoon the room in glitter and paper cranes and he'd just lay beside me happily snoring away. Besides, a lady's bedroom should be her sanctuary and right now my bedroom looks like man central with a side of cats. Dear: CK, Watson, and Dexter – look out! There's a new sheriff in town and she carries a mean wand.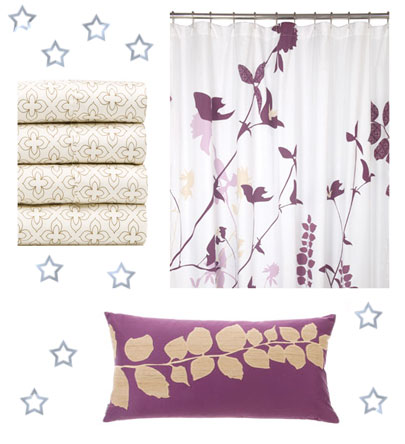 Anyway, aren't the sheets, pillows, and shower curtain fantastic? I'm in love!